ARMADALE U18 1 (3) INGLEWOOD UNITED U18 1 (2)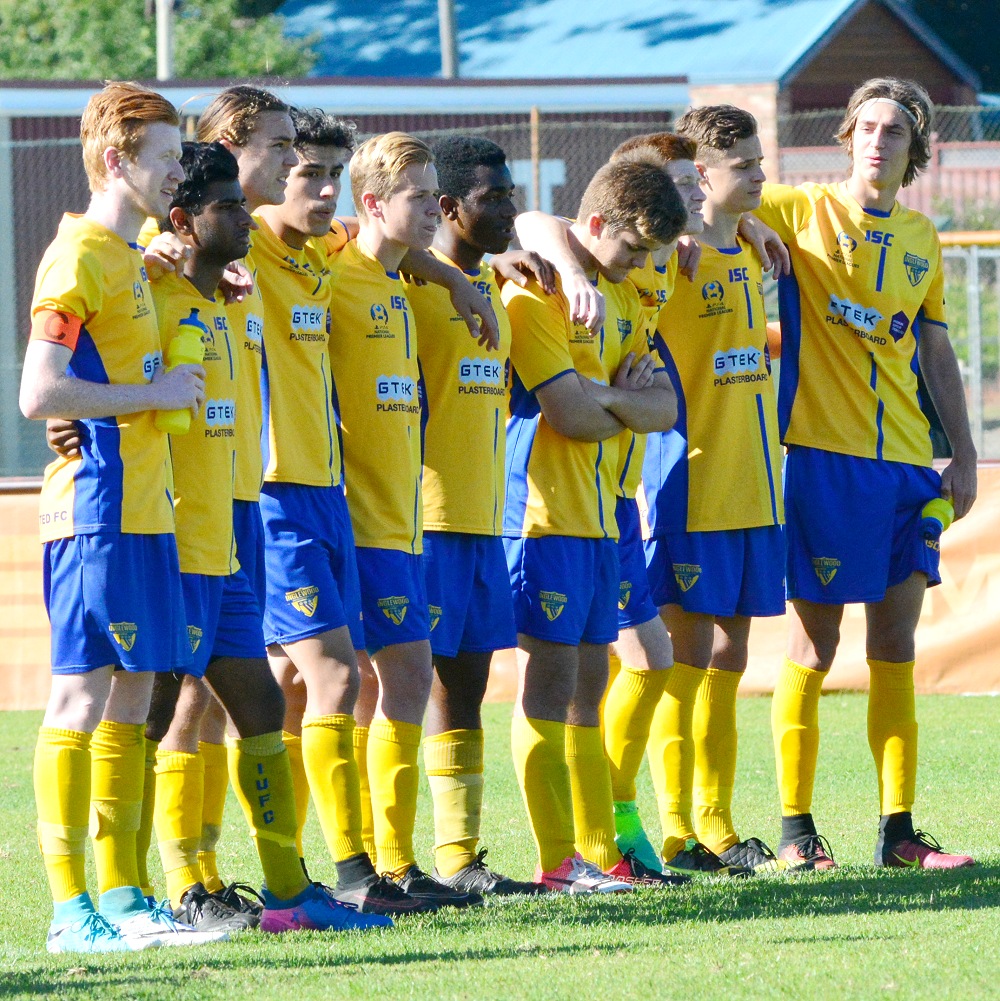 Inglewood United's hopes of Cup glory have been dashed after the Under-18s went down on 3-2 penalties to Armadale in this morning's State Cup semi-final encounter at Finance 365 Stadium.   Ben Pellazzari's first half opener was cancelled out after the break by Eraste Vyamunga before Armadale held their nerve in a tense shoot-out to progress to the final.
Inglewood made their intention known from the outset with Kieran Paterson crashing into the upright and Shubham Mokala rifling narrowly high of the crossbar.   That focus on attack was rewarded on 27 minutes when Jafet Gochez sped down the right and cut the ball back for Ben Pellazzari to tap in from a few metres.
Renee Kisesa, Pellizzari and Paterson were presented opportunities to increase the margin but each was left frustrated by a combination of wasteful finishing and goalkeeper Duncan Lennon-Black's quick thinking.   Armadale's only chance of the period was a long-range strike from Eraste Vyamunga that passed out wide of the target.
The pattern of the first half looked like carrying over after the break as Paterson was again thwarted by Lennon-Black.   Within a minute Armadale were back in the game, Vyamunga's lofted free-kick from 22-metres drifting over a sea of players in the penalty area before dropping inside the far post.
Some fine work with the gloves at both ends of the park ensured there would be no further addition to the scoreline.   Paterson's shot on the run was tipped wide by Lennon-Black, while Mitchell Haywood's reflexes left Alex Bond and Vyamunga frustrated.   Lennon-Black continued his heroics by saving three of Inglewood's five spot-kicks.
Match stats
Armadale 1 (Eraste Vyamunga 51)
Inglewood United 1 (Ben Pellazzari 27)
Armadale won 3-2 on penalties
Armadale: Duncan Lennon-Black, Charlie Simpson, Bradley Greipl, Connor McCrae, Luke Tester, Daniel Cumming (Connor McFall 81), Adbullahi Osman, Eraste Vyamunga, Conor Dunne (Lorenz Araneda 59), Alex Bond, Daniel Stone
Inglewood United: Mitchell Haywood, Nelson Tshongo, Ben Docherty, Brandon Clarke, Jafet Gochez, Tyler Garner, Jack Lavis, Shubham Mokala, Renee Kisesa (Harley Curran 77), Kieran Paterson, Ben Pellazzari
Bookings: Osman (34), Kisesa (52), Tshonga (53), Simpson (61), Bond (64)
Dismissals: Nil