BRAUNER VOWS HIS BEST IS STILL TO COME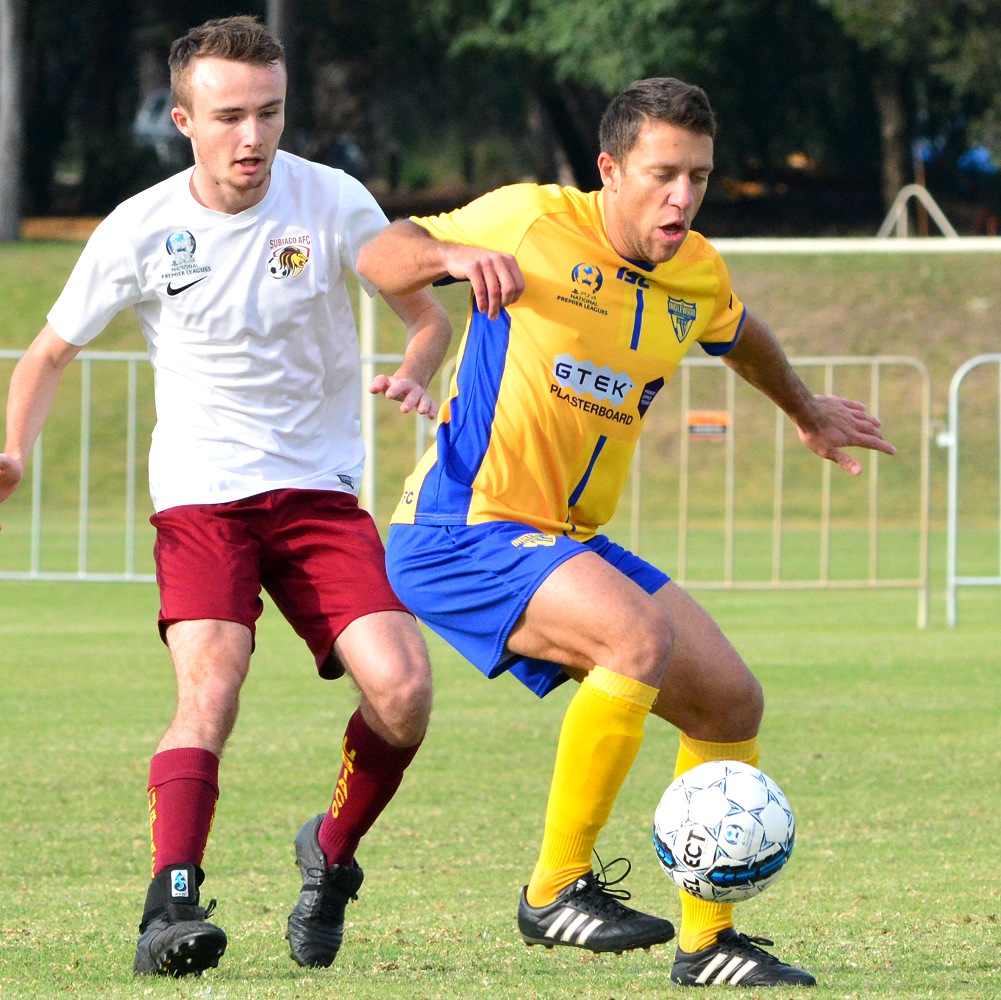 There are a few more tweaks Victor Brauner would like to make to his game before he'd be happy with his first season of National Premier Leagues football.   The Brazilian midfielder joined Inglewood United at the start of the year hot on the heels of a self-enforced five-year absence from the outdoor game to focus on futsal.
Brauner tireless efforts on the training track were rewarded at the start of this month by promotion to the starting eleven for comprehensive victories over Sorrento and Subiaco AFC.   "Considering I'd not played outdoor for so long prior to this year, I feel I'm doing well but there is still room for improvement," Brauner said.
"The game is much more physical that I remember, the sprints are longer and the movement on and off the ball are also different to what I've been used to playing futsal.   Adapting to these has required me to change my mindset and body in many different ways, which naturally takes a bit of time."
Brauner, a State futsal representative, is hopeful of being handed a third successive start when Inglewood hosts ECU Joondalup on Saturday.   Perth Plasterboard Centre Stadium has proven a happy hunting ground for Andy Keogh's team this year, winning four and drawing four of their eight games at the venue to date.
"Our home record is very important," said Brauner.   "It sends a message to every opposition team that it is never going to be easy for them to take points from us at our ground.   Hopefully it will also encourage a few more people from the local area to come down on Saturday afternoons to support us and enjoy the game."
"We have got a great coaching team and a group of very talented players that play entertaining, attacking football.   Each of understands our role in the team and we are all committed to achieving the same objective - to win the next game and, ultimately, to win the league with Inglewood."
National Premier Leagues, Round 17
Inglewood United vs ECU Joondalup
Saturday 17 June @ Perth Plasterboard Centre Stadium
Kick-off times
First team 3.00pm
Under-20s 1.00pm
Under-18s 11.00am