INGLEWOOD UNITED 1 FLOREAT ATHENA 4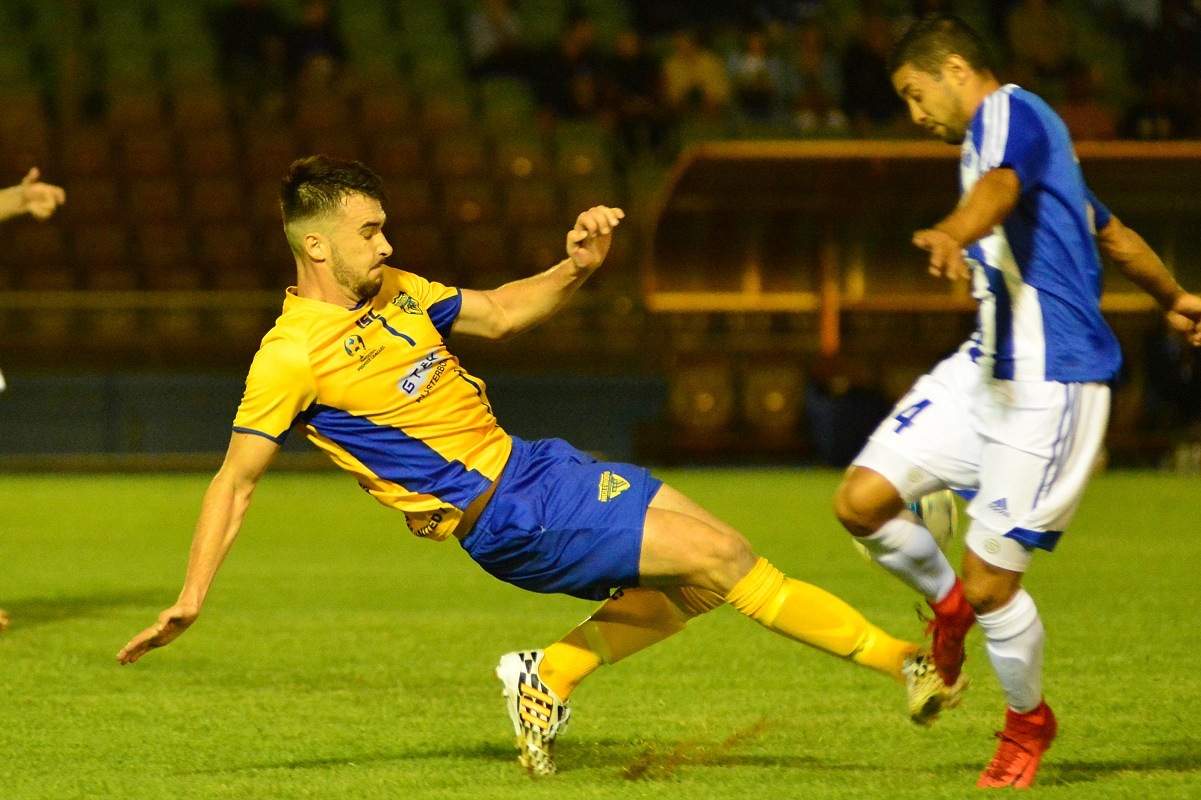 A ten-man Inglewood United have been tipped out of the Night Series following this evening's 4-1 loss to Floreat Athena at Perth Plasterboard Centre Stadium.   Kenny Keogh sent the teams into the break on level terms but the second half dismissal of defender Feisal Zaw opened the door for Floreat to run away with the game.
Inglewood were on the back foot after just 4 minutes when Phil Arnold converted at the far post from Dean Evans' delivery.   Keogh brought the sides level on 33 minutes by chesting down Ashley Rosindale's superb pass which he stroked low into the net.
Floreat started the second half positively and their hold on the game tightened when Zaw was issued a second yellow card in the 67th minute.   Evans converted the resulting spot-kick to restored Floreat's lead and tidy finishes in the closing stages from Calvin Whitney and Ludovic Boi completed the scoreline.
Match stats
Inglewood United 1 (Kenny Keogh 33)
Floreat Athena 4 (Phil Arnold 4, Dean Evans 67, Calvin Whitney 80, Ludovic Boi 82)
Inglewood United: Michael Cohen, Feisal Zaw, Rikki Smith (Kwangmook Lim 74), Scott Robertson, Jamie Murphy, Kenny Keogh, Victor Brauner (Jason Barrera 51), Brian Farrell, Hamza Hina (Jordan Allen-Rana 59), Ashley Rosindale, Brian Woodall
Floreat Athena: Jason Saldaris, Andrew Scaldoferro (Juma Awaka 85), Dennis Galan, Jesse Fuller, Edin Nalic (Ethan Kerridge 67), Calvin Whitney, Dean Evans, Ludovic Boi, Zelfy Nazary, Keylun Pollard, Phil Arnold (Carlo Coehlo 79)
Bookings: Zaw (27), Boi (32), Robertson (52)
Dismissals: Zaw (67)