ITALIANO SIGNS NEW WELLINGTON DEAL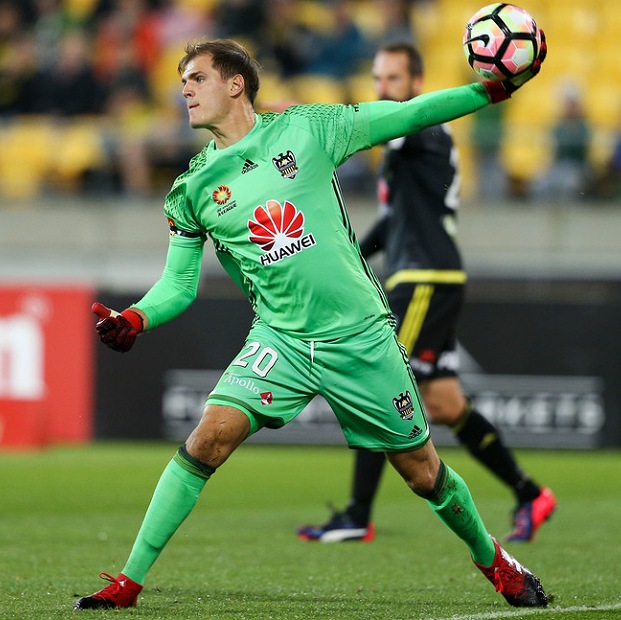 Lewis Italiano's patience has paid off with the former Inglewood United goalkeeper agreeing to a one-year contract extension with A-League club Wellington Phoenix.   Italiano, whose senior career began with Inglewood as a 17-year old, will start 2017/18 as first choice at Wellington after being understudy to New Zealand international Glen Moss for much of the past four years.
Italiano joined Wellington in June 2013 but had to wait 677 days for his first A-League appearance.   And it would a further 566 days before his second outing.   He was handed the gloves for the final rounds of the recent season and it those performances, plus a series while on-loan to Victorian side Bulleen Lions, that prompted the new deal.
"It's a dream.   It's what I want - to play first team football," Italiano, now 26, said.   "There was a bit of uncertainty at the end of last season, but staff at the club were constantly in touch, telling me they thought I was ready to step up, and that if I knuckled down over the off-season then there could be an opportunity (to re-sign)."
"We're from Perth so wouldn't mind a bit more sun (in New Zealand), but my fiancé and I have really loved our time in Wellington and built a home here.   It's a great city, and a good club environment, so with the new coaches coming in a lot of us younger guys are really keen to reward the faith shown in us."