MUSTAFA SETTLES INTO A-LEAGUE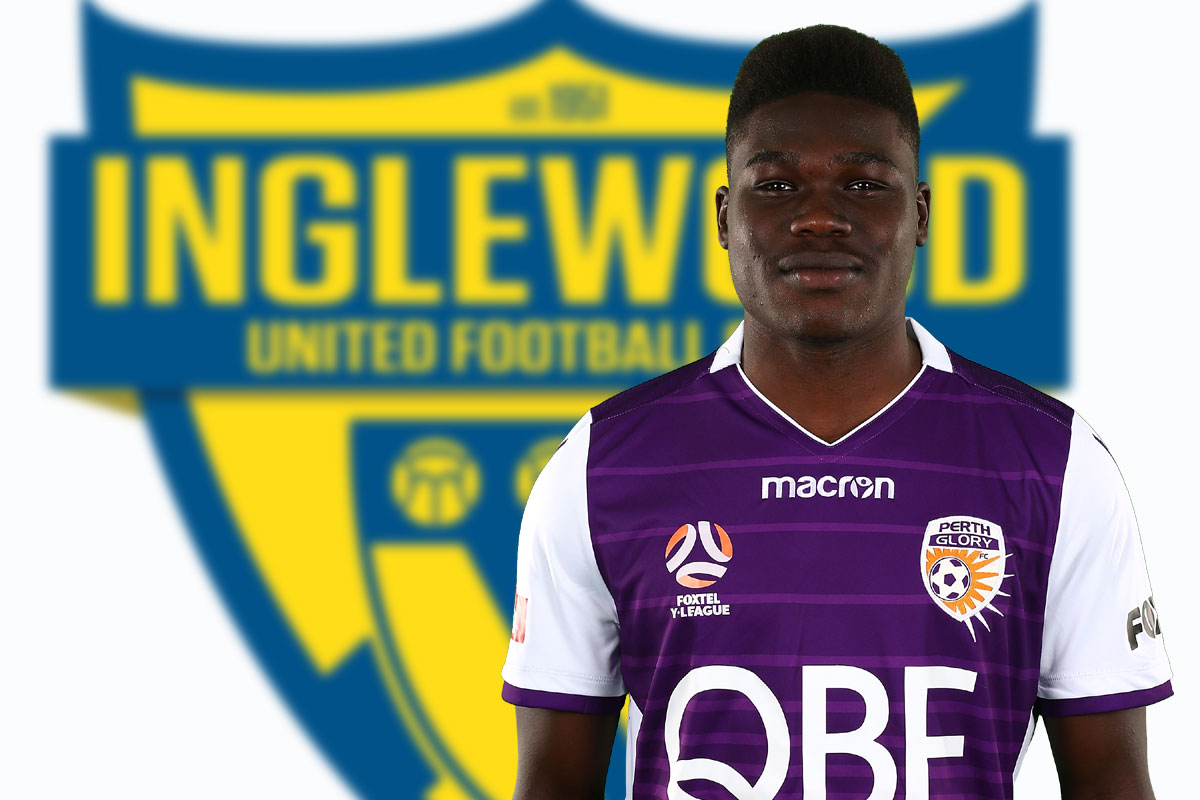 Winger Yagoub Mustafa has become the second Inglewood United junior in four weeks to step into the A-League arena.   The 18-year old came off the bench late in Glory Perth's clash with Central Coast Mariners last weekend, following hot on the heels of 16-year old Jacob Italiano, who also started out at Inglewood.
Mustafa, who was five when his family fled war-torn Sudan, was spotted playing for Inglewood two years ago by then Glory youth team coach Bobby Despotovski.   "I started playing for fun, kicking the ball around with mates," Mustafa told thewest.com.au.   "I didn't expect it to lead to serious stuff."
Mustafa was told to pack his bags by coaching staff after last Friday's training.   And when captain - and current Inglewood first team coach - Andy Keogh failed a late fitness test he was on the plane.   "On Sunday Kenny and the players just told me to enjoy myself, treat it as a normal game and have fun," he said.
"They told me to be ready as I'd most likely be getting on and when I did it went very quickly.   It was intense.   I didn't have much time on the ball like you do with the youth team."   Mustafa is in the frame to make his second A-League appearance when Glory hosts Newcastle Jets this evening at nib Stadium.