NEW LIFE MEMBERS WELCOMED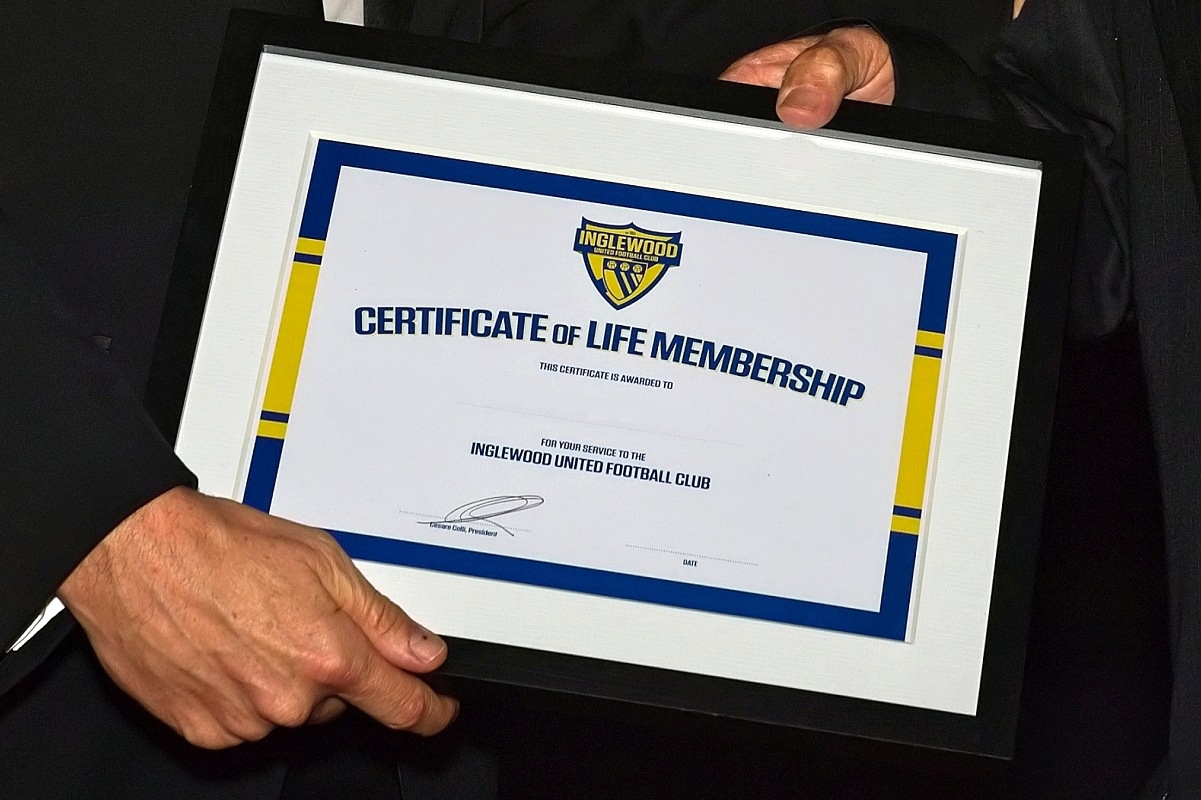 Inglewood United welcomed three new Life Members into the club at last months' Annual General Meeting.   Long-time sponsor Denis McInerney along with serving committee members Cesare Colli and Emmanuel Takoniatis were recognised for the significant contributions they have made to the rich fabric of our Club.
Denis McInerney has been a supporter and major sponsor of Inglewood for in excess of 25 years.   For the past two decades he has contributed a Ford motor vehicle as the major prize of our annual Club raffle.   Denis has consistently been there for the club and we are extremely honoured to bestow Life Membership upon him.
Cesare Colli has been a major sponsor and committee member across his 13 years with the Club.   Colli supplied building materials for the Club home built in 2004/2005, in partnership with Swan IC, and provided the gatehouse at Perth Plasterboard Centre Stadium.   Since 2013 Cesare has served on the Executive Committee, as initially as Treasurer and for the past two-years as President.
Emmanuel Takoniatis has held a variety of roles - junior coach, sponsor, committee member -  since joining the Club in 2010.   He supplied the dugouts at Perth Plasterboard Centre Stadium and coordinates our advertising and sponsorship activities.   Emmanuel joined in the Executive Committee in 2015 and was the driving force behind renovations to the Clubhouse and Walter Road Reserve during the past two years.
Inglewood United thanks Denis, Cesare and Emmanuel for their contributions to the Club, and welcomes them as Life Members.
Photography by Vince Caratozzolo / www.fotoenzo.com