RUKAVYTSYA THE SOCCEROOS SURPRISE WEAPON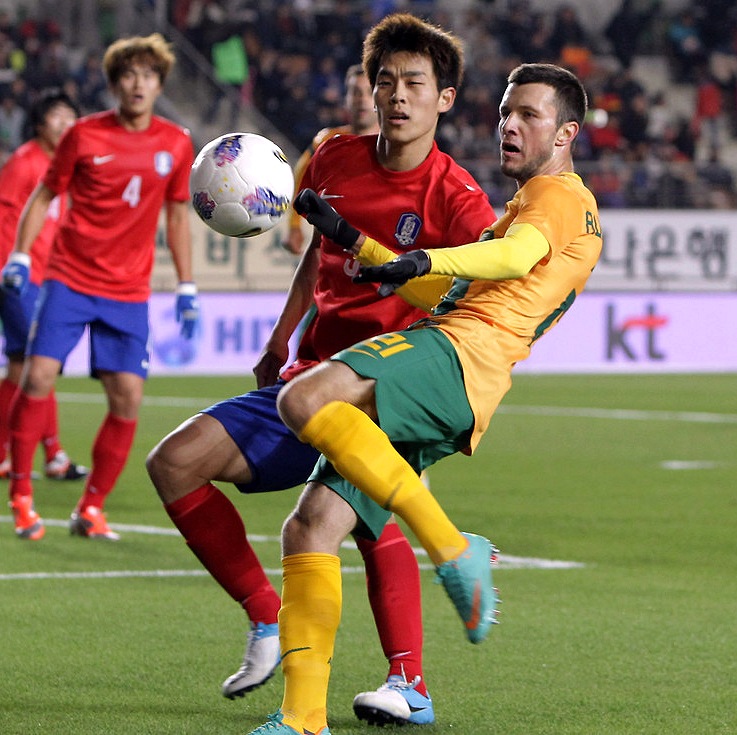 Socceroos coach Ange Postecoglou has turned to a player that he has never called up in his four-year tenure as his potential X-factor for this month's World Cup play-offs.   Nikita Rukavytsya's international career looked all but over before the Israeli-based striker was thrown a lifeline for the two-leg Asian play-off series with Syria.
The lightning quick left-footer, whose last Socceroos call-up was against France in October 2013, now looms as a key player for the October 5th and 10th ties.   Plucked from obscurity, Rukavytsya and Tim Cahill will most likely be Postecoglou's impact options should the Socceroos be chasing the game and in desperate need of a goal.
Rukavytsya, 30, has established himself as one of the top strikers in Israel's top flight with Maccabi Haifa.   "He's a different type of forward we can bring in and he adds something a bit different to what we've got," said Postecoglou, who views the one-time Inglewood United junior as a surprise attacking option for Australia.
"He's quick, can score goals, technically he's very good and he's got experience.   He looks settled, the thing with Nikita is there is no doubt he had talent early in his career but he moved around a bit.   He's always been around the fringes and always been one I've had in the back of my mind to bring in and have a look at."
Tomi Juric has nailed down the lead striker's position but thereafter Postecoglou has failed to find a permanent back up beyond Cahill.   Rukavytsya, who has scored one goal in 13 international appearances, could go from zero to hero and become a Socceroos fairytale story.