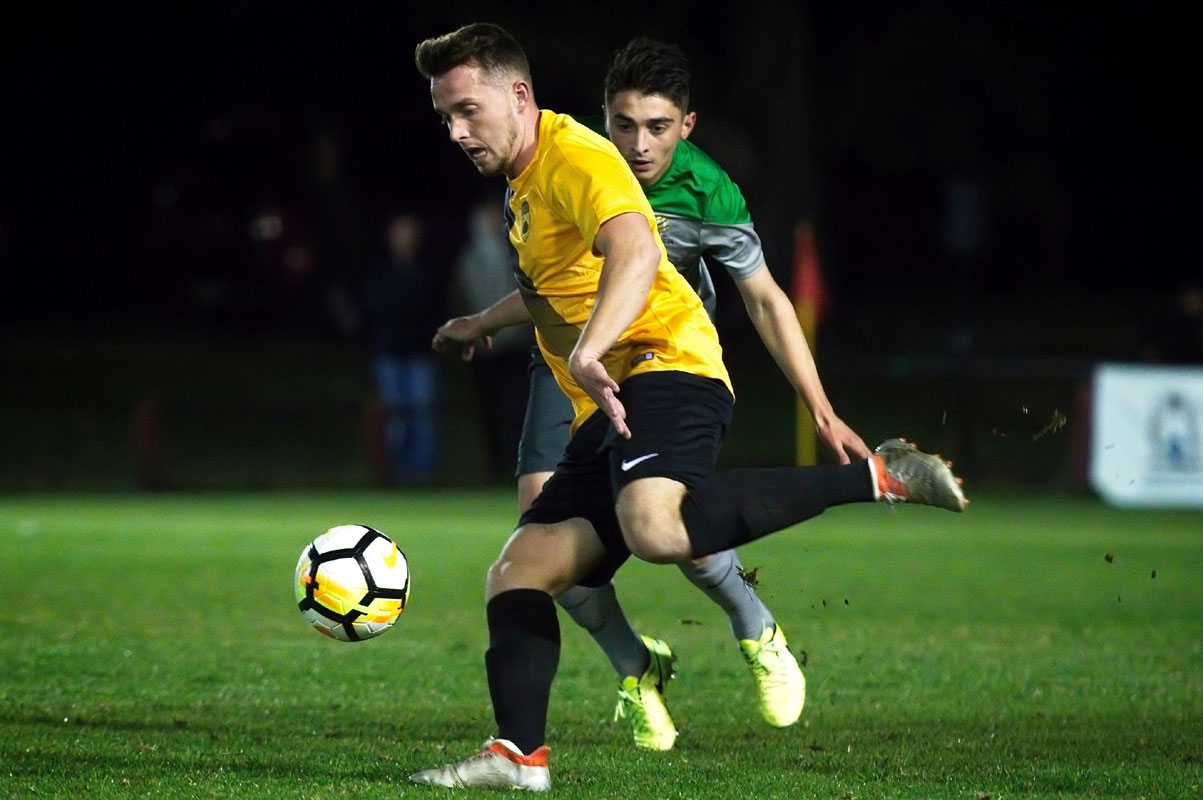 Inglewood United ace Alex Salmon has written himself into the history books by scoring a second half hat-trick in West Australia's 5-3 defeat of Singapore's Under-20s.   The 23-year old striker became the first player to score three goals for the State since 1997, when Robyn Dyers' haul paved the way for a 4-1 win over Malaysian team Bintulu.
Salmon came off the bench at half-time against Singapore and opened his account five minutes later by heading the State into a 3-1 lead.   He doubled his tally midway through the half with a close-range conversion before completing his hat-trick with the State team's fifth goal in deep stoppage time.
Salmon, scorer of 27 goals at club level this year, made his State team debut alongside clubmates Jason Barrera and Matthew Ntoumenpoulos in last week's friendly loss to Australia's Under-20s.   Barrera and Ntoumenpoulos also featured in Tuesday's game, both coming on early in the second half.
Photograph by Vince Caratozzolo / www.fotoenzo.com