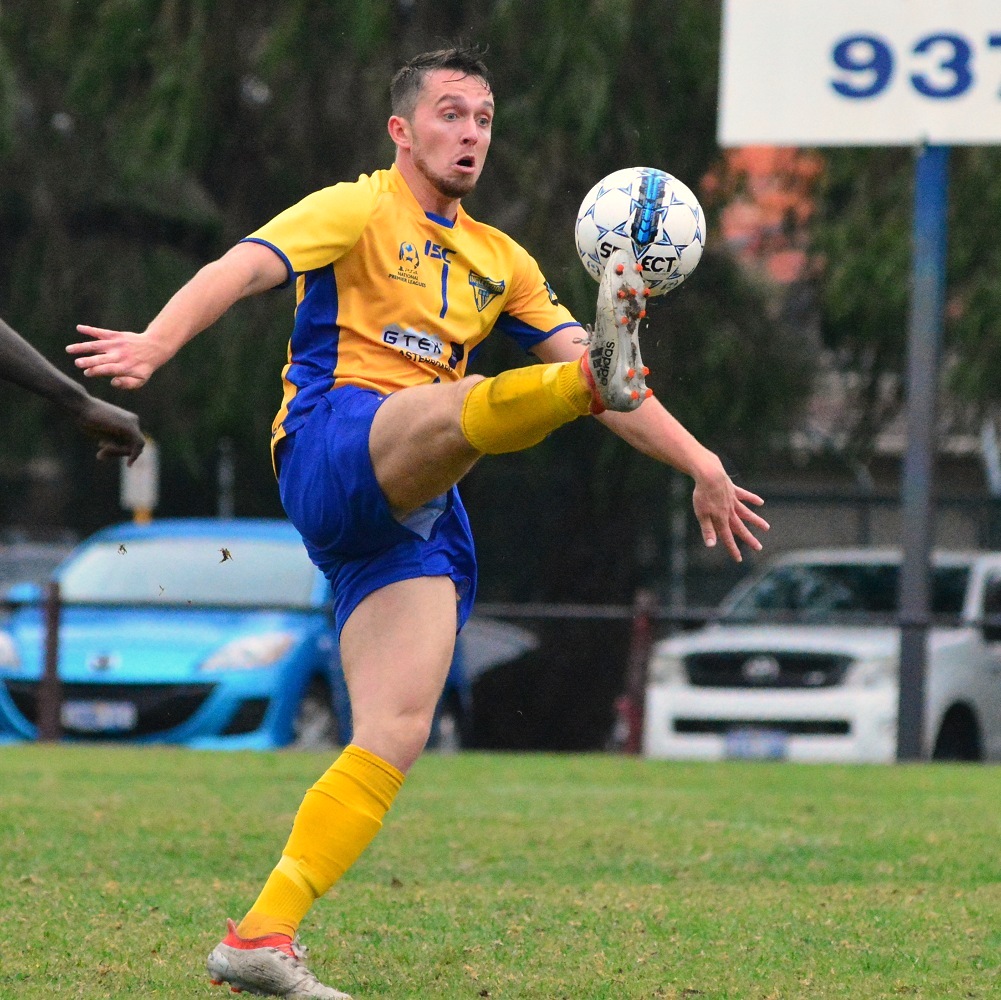 Englishman Alex Salmon has celebrated his first winter in Inglewood United colours by winning the clubs' top two prizes, the Player of the Year and the Players' Player of the Year.   A bumper crowd was in attendance at Friday's Gala Ball, held at the Clubhouse, to celebrate the 2017 National Premier Leagues season.
Salmon, who joined the club on the eve of the home and away series, set his sail early and was a deserved winner of the Player of the Year.   His talents were also recognised by his peers in the form of the Players Player of the Year while 29 goals in 26 NPL appearances earned him the Leading Goalscorer trophy.
Jason Barrera, a regular fixture in the middle of the park, was named the Player of the Year Runner-up.   Matthew Ntoumenopolous will look back on his first season at Inglewood with great fondness after taking out the Rising Star Award.   The Siggy Kramer Club Person Award was presented to juniors coach John Papadopolous.
Team captain Lachlan Ryan collected the Under-20s Player of the Year to sit alongside the Runner-Up trophy he won last year.   Scott Newland was presented the Player of the Year Runner-up with Nicholas Challot the Leading Goalscorer after netting fourteen times over the winter.
For the second year in a row, the Under-18s Player of the Year went home with promising midfielder Tyler Garner.   Renee Alba was a worthy recipient of the Player of the Year Runner-Up.   Ben Pellizari's seventeen regular season finishes were rewarded with the Leading Goalscorer prize.