WE CAN DELIVER AGAINST BOGEY TEAM SAYS BRAUNER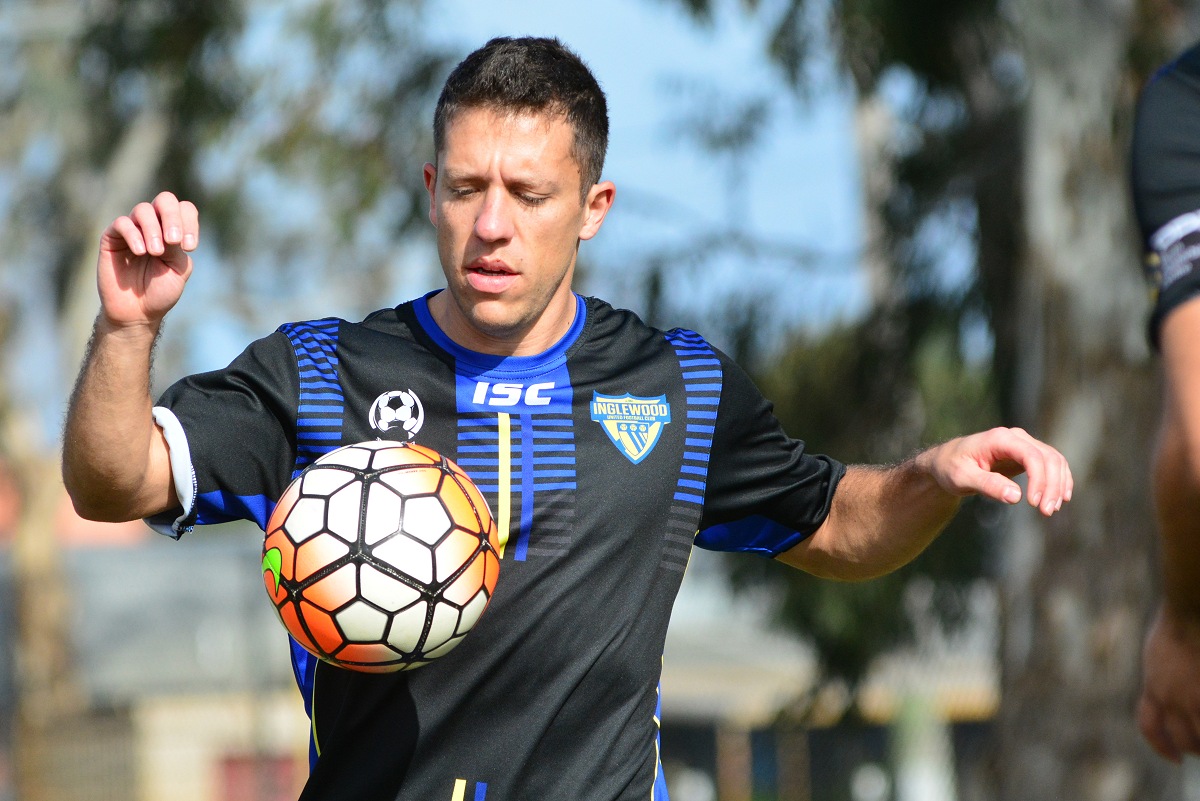 If Brazilian midfielder Victor Brauner is concerned about meeting Inglewood United's bogey team, Floreat Athena, this weekend then he's certainly not showing it.   Inglewood take on Floreat in the opening round of the Night Series from 7.00pm tomorrow evening at Perth Plasterboard Centre Stadium.
Inglewood have a strong record against Floreat in recent years, however, it's been Athena that have got the result when it's mattered most.   Floreat progressed to the next round of the Night Series and State Cup in 2016 at Inglewood's expense, while a draw on the final day of last season denied Brauner's team the league title.
"Every club has a bogey team and I guess Floreat has been ours in the past few years," Brauner commented.   "They may have achieved some good results against us but our last two encounters have been positive, we beat them convincingly in one and drew other.   Our focus is on delivering another strong performance."
Inglewood are in prime condition to deliver that performance thanks to a rigorous pre-season program, which concluded with a team camp on Rottnest Island last weekend.   "The pre-season was intense," Brauner said.   "To be honest it was one of the most intense I have ever had, and I'm glad for that as it will pay off for us."
"Over the next few games we'll fine tune our sharpness and game fitness for the coming National Premier Leagues season.   We have a great playing group and excellent coaching staff and, above all that, a new and more professional mentality that will translate on the pitch with all the players united with a common goal."
Night Series, Round 1
Saturday 27 January @ Perth Plasterboard Centre Stadium (Hamer Parade, Inglewood)
Inglewood United vs Floreat Athena (7.30pm)
Balcatta vs Subiaco AFC (5.30pm)